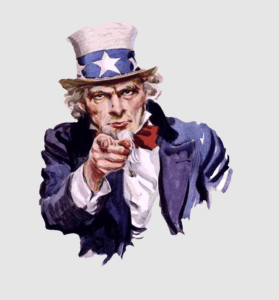 Unexpected, sky-high, medical bills are causing over 500,000 people a year to declare bankruptcy. Many lose their homes. Some commit suicide.
Even people with health insurance, including Medicare, can be threatened with bankruptcy because of the high deductibles and co-pays they have to pay if they go to a hospital for treatment or the cost of procedures and medications their insurance won't cover.
And preventable harm in our hospitals is killing from 250,000 to 400,000 people and injuring millions more. Every year.
Numerous medical facilities, drug and device manufacturers, and health insurers are responsible for putting the lives of Americans needlessly at risk in order to increase their profit. Even the FDA is putting patients' lives at risk due to the influence of special interests. And the CDC won't even recognize medical error as a cause of death, so it is not recorded on any death certificate. If it isn't even counted how can progress be measured?
We Deserve Health Care That Heals Us, Not Threatens Us.
No one should ever have to be concerned about going to a hospital for treatment because they won't be able to pay the bill, or about being harmed by their medical treatment because a billion-dollar corporation cuts back on nursing staff to earn a larger profit.
If our politicians had the will to act this could all disappear. But they are influenced by the biggest lobby in the country, the medical lobby, which doesn't want anything to change and buys their cooperation by contributing to their campaigns.
APRA is a nonprofit organization, founded and run by patients, that serves only the interests of the American public.
Our mission is to fight for fair and safe healthcare. Our goal is to stop the preventable injuries, deaths, and bankruptcies caused by the heartless profiteering of billion-dollar corporations.  > Watch this video.
APRA is developing programs that are designed to save the lives of thousands of people every year, and save hundreds of thousands more from bankruptcy.
Membership in APRA is free.
To obtain the funding needed to provide programs such as these we must show that people support our cause. So please become a member today. There is no charge.
If you prefer to show your support by making a donation you can do so here. APRA is endorsed by Facebook for charities, eBay for Charity, Paypal Giving Fund and Guidestar (gold seal). 
Join APRA Today
Join APRA today for FREE and receive membership benefits that can help you protect yourself and your family from preventable harm. > REGISTER NOW