Ron Liss, B.A.Sc., P. Eng.
President and Founder
Ronald Liss is a mechanical engineer and serial entrepreneur in import/distribution, retail, wholesale, real estate brokerage and commercial real estate development for over 30 years. In 2010 he founded Crutches To Haiti, an NPO which managed the national collection and shipping of surplus crutches and wheelchairs to Haiti.
Marlene McAllister, RN, MSN
Vice-President and Secretary
Marlene McAllister has been a senior healthcare administration for over 20 years.  She was the Chief Nurse Executive at St. John Medical Center in Tulsa Oklahoma and most recently the Chief Nursing Officer at Medical Center Health System in Odessa, Texas.  She has also served as a Vice President with ORBIS International, a New York based agency dedicated to fighting blindness worldwide.  Marlene is a 2011 Johnson & Johnson/Wharton Nurse Executive Fellow and a graduate of the University of Colorado graduate program in nursing.  She has served on the Board of Directors of Planned Parenthood of West Texas, and the Advisory Board of the Laura Bush Institute for Women's Health.
Mark Lundeen
Treasurer
Mark Lundeen is a representative of the health insurance industry. He is an ardent supporter of reform to our medical system, having been a victim of medical fraud and abuse.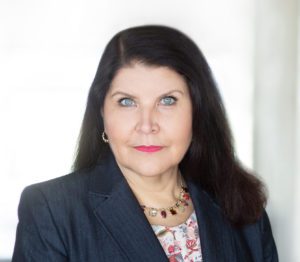 Wendy P. Austin, M.Sc., RN, FACHE, COA, AOCN, NEA
Senior VP - Operations, City of Hope National Medical Center
Wendy Austin has more than 25 years of experience in hospital administration and operations in patient care, human resources, finance, and research for large medical centers, including the University of Texas M.D. Anderson Cancer Center, University of Maryland Medical System and Center, and Johns Hopkins Hospital Regional Oncology Center. She serves on the Board of the Association of Cancer Executives, and the Advisory Board of the Healthcare Businesswoman's Association.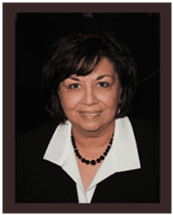 Edna Cruz, M.Sc., RN, CPPS
President, E. J. Cruz Health Consulting
Edna Cruz is an RN certified as a professional in patient safety and has extensive experience in Health, Personal Injury, and Defense Medical Mal-Practice claims consultation, risk assessment strategies, auditing, and care planning services. She has served on the Rise Recovery Board of Trustees.
Dr. John James, Ph.D.
Dr. John James is a renowned patient safety activist, author of the book Sea of Broken Hearts and founder of Patient Safety America, which is dedicated to educating the public about the dangers of medical care. In 2013 Dr. James published a seminal article in the Journal of Patient Safety which revealed that 400,000 Americans die prematurely each year due to preventable mistakes made during their hospitalization. In 2014 he testified to a Senate Subcommittee on medical errors. Dr. James serves on the board, is an advisor to or member of: National Quality Forum, National Physicians Alliance, USA Patient Network, Right Care Alliance, Consumers Union's Patient Safety Action Network.
Dr. Frank Malinoksi, MD, Ph.D.
​Dr. Frank Malinoski has more than 30 years of executive experience in the biotech and pharmaceutical industries, including work in clinical and global business development, regulatory evaluation, and post-approval oversight for numerous vaccines and immunotherapy products. Dr. Malinoski has an extensive background in the fields of vaccines, immunology, oncology, infectious disease and other key therapeutic areas and has consulted with community and government organizations on various healthcare topics. Dr. Malinoski received his B.A. from Colby College, his M.D. from Albany Medical College, and his Ph.D. in microbiology from Rutgers University.
Dr. Christos Efessiou, Ph.D.
Dr. Christos Efessiou is CEO of Strategic Pharmaceutical Advisors (SRxA) and a serial entrepreneur in the healthcare field for over 25 years. He is a recognized expert in leadership and corporate development and a founding member of the Tech Council of Maryland and Vistage CE 04642. Efessiou is a member of the U.S. Chamber Of Commerce Small Business Council Committee, a mentor for Naisa Global, a former director and member of the national council at Northeastern University and special advisor to the dean of the Bouve College of Health Sciences. Efessiou is a visiting professor at George Mason University, Georgetown University, the University of Maryland, and others and has served on the boards of Saving Promise, National Fatherhood Initiative, and Prevent Child America. ​
Stephen George, M.B.A.-HA
​Stephen George is CEO of Provider Risk, LLC and has over 20 years of experience in the practical and academic issues of managed care. George is a Federal Court qualified expert witness and one of the top professionals in the technical areas of reinsurance and stop loss contracting with numerous articles published. George holds Adjunct Professor status at NOVA Southeastern University, is certified by AMA for CME teaching and is a nationally recognized speaker on matters of medical insurance. George received his M.B.A. in Health Administration from the University of Miami.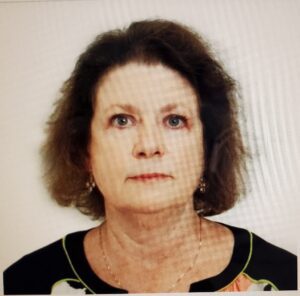 Rochelle Sandell
Rochelle Sandell is a Health Facilities Evaluator Nurse with the Los Angeles County Department of Public Health. She specializes in Centers for Medicare and Medicaid Services (CMS) licensure and regulatory compliance of Skilled Nursing Facilities. She is an experienced Registered Nurse and Attorney with a history in state and federal government and in multiple areas of the Acute & Post-Acute Health Care Industry. She has served as a consultant for attorneys, health insurance, and workers compensation clients. She participates in the COVID Task Force and the American Health Lawyers Association and is a Member of the Board of Directors of the California Hepatitis C Task Force.
Tracy K Bredeson, M.P.A.
Tracy Bredeson is VP and Director, Human Resources, with National Guardian Life Insurance Company  and brings over 25 years of human resource, talent management and organizational development experience to the Advisory Board of APRA.  Bredeson's expertise is in the areas of merger and acquisitions, employee engagement, leadership development and employment law compliance.  She has been a guest speaker for several university courses and has served on nonprofit boards and committees.  She is a graduate of the University of Wisconsin, Madison and holds a Master's degree in Public Administration from the University of Wisconsin, Oshkosh.
Deidre S. Greve-Trout, RN
Deidre S. Greve-Trout is Regional VP of Sales for Acelity/Kinetic Concepts Inc., a global advanced wound care company dealing in medical devices and supplies, and has been in the healthcare field for over 22 years. She is responsible for developing, implementing, and executing new product launches and re-deployments covering advanced wound care, wound prevention, incision management, capital sales, distribution and skin replacement markets, leading a team of 100+ sales and clinical personnel and managing a multi-million dollar operating budget.

Dr. Aubrey Milunsky, MD
Dr. Aubrey Milunsky, M.D., D.Sc., FRCP, FACMG, DCH is Founder and Co-Director, Center for Human Genetics, Cambridge, MA. Adjunct Professor of Obstetrics and Gynecology, Tufts University School of Medicine. Formerly Professor of Human Genetics, Pediatrics, Obstetrics and Gynecology, and Pathology, Boston University School of Medicine.
Dr. Mirand Sharma, MD, FAAEM
Dr. Mirand R. Sharma is a Board Certified ER doctor and a Fellow of the American Academy of Emergency Medicine.
Dr. Evan Levine, MD
​Dr. Evan Levine is board certified in cardiovascular disease and internal medicine, and has been referred to as the nation's top medical whistleblower. He is author of "What Your Doctor Won't (Or Can't) Tell you" and host of the podcast "Real Medicine". Dr. Levine is a cardiologist at Prohealth Physicians of Ridgefield Connecticut, past Director at Saint Joseph's Cardiovascular Center in Yonkers, New York and cardiologist at Montefiore Medical Center. He received his medical degree from Icahn School of Medicine at Mount Sinai in New York.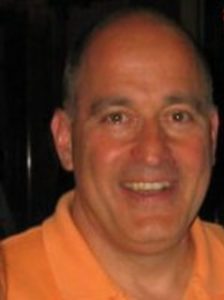 Dr. Steven Shulman, MD
​Dr. Steven Shulman, M.D. (Ret.) is an anesthesiologist and practiced in Newark, New Jersey for more than 20 years. He is board-certified in anesthesiology and pain medicine and was an assistant professor of anesthesiology at Rutgers University since 2011. He received his medical degree from UMass Chan Medical School.
Dr. Nilima Justice, MD is an executive physician with leadership roles in pharmaceutical and biotech companies. Dr. Justice has extensive experience overseeing programs across all phases of drug development, including regulatory interface, as well as pharmacovigilance, risk-management operations and clinical development. She has been lead physician responsible for the quality of global medical safety evaluation and analysis, worldwide safety reporting, and health-hazard analysis, and has expertise as a medical monitor during international clinical trials and in preparing regulatory reports, including Periodic Adverse Drug Experience Reports (PADERS).